Water Damage Restoration
Whether you have water damage in your entire home or business, entire floor or just an area of one room – it's critical to act fast when restoring a water damaged property. Our ServiceMaster Restore by Angler team is always on call and our trained technicians will be at your door within 1-2 hours to begin the emergency water mitigation. Once the mitigation is completed by ServiceMaster, Angler Construction will prepare a comprehensive estimate and plan of action for your property.
When a home or business has damage from water, an insurance claim is often filed. Our team will work in conjunction with your insurance company to process the insurance claim and get it resolved quickly. Remember, water damage claims increase substantially if prompt action is not taken. Our quick response times put you at ease and saves money.
ServiceMaster Restore by Angler offers professional water damage clean-up and water restoration. We also offer other disaster restoration services for homeowners and commercial businesses. Please See our ServiceMaster Restore by Angler website at: http://servicemaster-angler.com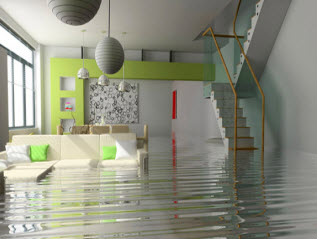 We specialize in:
Emergency water extraction
Water mitigation
Structural drying
Itemized estimate and action plan
Structural repairs
Content cleaning
Content restoration
Deodorization
Mold mitigation
We have trained and certified cleaning professionals that use advanced products and equipment to assure the highest level of cleaning to restore your property and furnishings as a result of water damage.
Our water repair crews only use equipment approved and recommended for the restoration industry, and always keep up to date on trends, to consistently provide our customers with the highest quality and service possible.
Also please feel free to look us up on BBB Business Review
What's your plan when disaster strikes? Call the water extraction pros at ServiceMaster Restore by Angler – (937) 256-3473.
Testimonials
Jon, Justin, Matt, & Holley, I just wanted to let you know that Dennis Myers just left my office. He came by to let us know how thrilled he has been so far with the service that has been provided with Auto-Owners Insurance and Angler Construction. This was obviously a devastating loss and he said […]

—First Group Insurance Agency

Greetings, The Fairborn Professional Firefighters Local 1235 would like to extend a HUGE THANK YOU! For your support in the "Turning Up The Heat on Breast Cancer" Campaign in 2014. Because of your support we were able to raise over $20,000.00 in 2014 all of which went to The Pink Ribbon Girls. Yours in making […]

—Fairborn Firefighters Local 1235

To whom it may concern: In August 2015 I entered into an agreement with Angler Construction Services for some work to be done on my residence. The majority of this work included removal and replacement of 24 windows, complete interior as well as exterior paint, removal of some exterior siding and replacement with high-quality PVC […]

—Kurt S.

Your timely response and expertise in halting the water damage, and preparing for removal and repair were very comforting. During the renovation component of the project, all members of your team performed exceptionally well, and provided nothing but the best of service.

—J. B.

All Angler people are SO nice and did an excellent job. 100% HAPPPY! Keep doing what you do! Download PDF

—William Deboard

We wanted to send our heartfelt thanks for your help during the of time our house disaster. Your expertise and confidence gave us tremendous relief to know that our house could be restored and that it was in good hands. You saved our house!

—Oliver E.

I love working with your company and the work is always great!

—David W.

I couldn't believe that you handled every single item in our house with such detail. I couldn't believe you inventoried every single item with accurate detail to damages.  All of my contents came back in the same condition before the fire. Your company truly understands detail. Thank You.

—Marsha

No task was to small. Every detail was explained excellent cleaning and accurate detail to all or our belongs was great. The movers were great as well…. Terry- what would we have done without her? She's the best!

—Tim and Marty R.

Great company. Great Job, Professionalism was superb.

—Carol P.

You can't tell there was a disaster here. I couldn't have asked for more. I was very impressed with the workers competence and hard work.

—Sue McSherry

"I'll call you every time I need construction services."

—David and Lynne W.

"Overall impressions were excellent. We were very pleased with Angler. Everyone we met was very professional and knew what to do."

—Jane and Hershell R.

"Very impressed. We had some high maintenance issues that they resolved for us."

—Chris B.

"Excellent job on the communication. Troy always worked great with us. No complaints at all about the construction. Very happy with my home."

—Pauline A.

"They DO IT RIGHT!"

—Local business in Tipp City, Ohio USA

"The professionalism of the entire ServiceMaster Restore by Angler crew impressed me the most."

—Robert K.

"They were great. I am very thankful for a job well done!"

—Helen M.

"Everyone was kind, courteous, and willing to work around my schedule. Thank you for all your patience."

—Maria S.

"Roger & Johnny were always prompt, respectful, knowledgeable – Great!"

—Greg B.

"I appreciate that Angler worked with me on my time frame and everything was done to make me, the homeowner, happy. My house is now a home again thanks to the hard work Angler Services put into it."

—Sally

"Thank you for your prompt attention and guidance. Angler said they could have the windows that were broken out by the fire department boarded up within an hour and they did! Angler Services has been without delay in every aspect of renovating the property and was very good about keeping me informed as to what […]

—Joe Smith